EXHIBITORS PROFILE
At IHTM, 79 technologies covering different aspects of construction of low to medium-height houses were displayed. It also showcased wide range of technology such as innovation in cement and concrete, environment-friendly and employment generating indigenously developed bamboo corrugated roofing sheets and ridge cap & bamboo wood; block made from crop residues and industrial waste of fly ash, lime sludge and slags from steel industry; pre-cast clay hollow blocks made of silt and industrial waste, insulated roofing and walling components, integrated cost effective precast concrete solutions; Light-gauge steel structural systems; Stay in place formwork system, earthquake resistant confined masonry. Some other building components were also part of the exhibition, such as innovative door-window systems in rolled steel and UPVC; New generation waterproofing and construction chemicals; internal & external finishes such as putty and plaster as well as admixtures and additives for concrete. Many of the technologies have great potential to be used across the country for construction of low to medium houses including individual houses constructed under Beneficiary Led Construction (BLC) vertical of PMAY(U). IHTM displayed a wide range of traditional, organic building materials such as Compressed Stabilized Mud Block system from Auroville, Puducherry; to advanced construction systems such as Robotic Block laying machine developed by a Start-up from Hyderabad and 3D printing technology for building concrete elements. Multiple innovatiove contruction technologies and green building material providers exhibited their respective products and provided a glimpse of the new ways of transforming the affordable housing sector. Out of the many technologies and materials, some of them showed promise in reducing the heat flow and providing thermal comfort and reducing the need for active cooling (Air-conditioners).
---
---
M/s Alchimica


Contact Person: Shri S Muthuperumal
Address: No, 51, G Alwarthirunagar Annexe, 1st Main Road, Valasarvakkam, Chennai – 600087, Tamil Nadu
E-mails: ts@alchimica.co.in
Mob: 9840054570
Technology: POLYURETHANE BASED WATER PROOFING COATINGS

Brief:
Alchimica's Polyurethane products' are manufactured in Europe to the International Standard. Polyurethane systems are applied in liquid form. Unlike preformed membranes, Polyurethane liquid membranes are laid without any joints. They cure to yield seamless membranes with excellent subsurface adhesion & long-term flexibility.




---
M/s Apna Ghar


Contact Person: Shri Prakash Jaiswal
Address: Flat 204, Jagat Millenium, Amravati Road, Nagpur-440001 Maharashtra
E-mails: pjngp502@gmail.com
Mob: 9975452985
Technology: STRUCTURAL SYSTEM / TERRACOTTA BLOCKS

Brief:
Apna Ghar Construction system is an innovative housing construction system, which is based on porotherm Clay/ Terracotta blocks, made of silt, industrial wastes etc. These blocks can be used as load bearing/ non load bearing blocks in house construction.




---
M/s Auroville Earth Institute


Contact Person: Shri Satprem Maini
Address: Auroshilpam, Auroville-605 101 Tamil Nadu, India
Website: http://www.earth-auroville.com
E-mails: earthinstitute@auroville.org.in
Mob: +413 262 3064 /262 3330/262 2886 94437 90174
Technology: COMPRESSED STABILISED EARTH BLOCKS (CSEB)

Brief:
Compressed stabilized earth blocks (CSEB) are manufactured from local soil mixed/ stabilised with small amount of cement (upto 5%), sand and water. Being produced from local soil, it offers a sustainable alternate to burnt clay bricks/cement concrete blocks. These blocks are compressed in a Press (manual or motorised) and cured for 28 days to get desired compressive strength. The Auroville has also developed a special machine "Auram Press 3000" for production of these blocks and offers 70 types of blocks with 18 moulds.




---
M/s Baupanel Systems India Pvt. Ltd.


Contact Person: Shri Amit Gupta
Address: B-43, GF, Preet Vihar, Delhi – 110092
E-mails: ag@baupanel.com
Mob: +91 9811156812
Technology: BAU PANEL SYSTEM

Brief:
BAU panel system consists of panels of expanded polystyrene (EPS) and steel wire mesh which are applied with concrete at site. This system comprises of a layer of steel mesh on either side of EPS core welded together by steel trusses (orthogonal) which penetrate through EPS core. The panels are joined together in a configuration on site and sprayed on both sides with shotcrete to form a sandwich type construction.




---
M/s B.G. Shirke Construction Technology Pvt. Ltd.


Contact Person: Shri Y.B. Pathan
Address: 72-76, Industrial Estate, Mundhwa, Pune-411036
E-mails: polynorm@shirke.co.in
Mob: +91 2026708100

Technology: POLYNORM DOOR FRAMES & SHUTTERS
Brief:
M/s B.G. Shirke Construction Technology Pvt. Ltd. Polynorm Door unit manufactures pressed steel door frames in collaboration with N.V. Nederlands Metall Industries Polynorm of Holland, a world leader in this field of pressed steel doors.



Technology: PRECAST CONCRETE CONSTRUCTION SYSTEM – PRECAST COMPONENTS ASSEMBLED AT SITE
Brief:
'3-S' Prefab Technology/ Pre-cast Concrete Structural system comprising of pre-cast column, beam, precast concrete / light weight slab, AAC blocks/ infill concrete walls. Structural members are cast in the factory and assembled at site.




---
M/s Beardsell Limited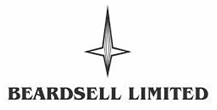 Contact Person: Shri Mukesh Kejriwal
Address: 114, Jyotishikhar Building, 8 Distt. Centre, Janakpuri, New Delhi –58
E-mails: mukesh@beardsell.co.in
Mob: +91 9350109685
Technology: QUIK BUILD - 3D EPS CORE PANEL SYSTEM

Brief:
QuikBuild Construction System is a premium product that uses prefabricated panels consisting of super in- sulated core of expanded polystyrene sandwiched between two custom engineered sheets of special rust- protected steel welded mesh to create a strong shell for the building. The wall panel receives its strength and rigidity from the diagonal cross wires welded to the welded-wire fabric on each side. This combination produces a truss behaviour, which provides rigidity and shear terms for a full composite behaviour. These panels are used in the construction of exterior and interior load bearing and non-load bearing walls and floors of buildings of all types Construction.




---
M/s Bhargav Infrastructure Pvt. Ltd.


Contact Person: Shri Siddharth.Pratapsingh
Address: B-1-Shourya Palace Building Opp Jogers Park Next to Poddar Avenue Ghoddod Road Surat, Gujarat-395001
E-mails: info@bhargavinfrastructure.com bhargavinfrastructure@gmail.com
Mob: +91-9824193000, 846957770
Technology: PRE-FABRICATED CEMENT SANDWICH PANELS

Brief:
These are factory produced lightweight solid core sandwich panels made of 5mm non asbestos fibre cement boards on both sides as facing sheets and the core material of expanded polystyrene beads, admixture, ce- ment, sand, fly ash and other binding materials in mortar form. The ready to install panels are user friendly alternate to conventional walls. The dimension of panel is 3000mmX610mm-60mm/ 75mm/ 90mm. It is primarily non-load bearing walling panels, which is used in the construction of houses/buildings etc. The product has been developed by the Agency in the year 2011 at Surat, Gujarat.




---
M/s CHRYSO India Ltd.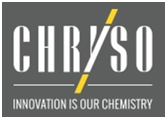 Contact Person: Shri Tahir Husen
Address: Unit No. 205, 2nd floor, IHDP Business Park, Sector 127, Noida Expressway, Noida- 201301
E-mails: tahir.husen@chryso.com
Mob: 1204021760/61
Technology: WATER PROOFING COMPONENTS/AD MIXTURES

Brief:
CHRYSO offers a comprehensive range of innovative solutions for ready-mix concrete at the plant or on site and a wide range of solutions to cover all wet cast and dry cast requirements. CHRYSO solutions are dedicated to improve concrete performance, production, workability, aesthetics and sustainability.




---
M/s Cleanflo India Pvt Ltd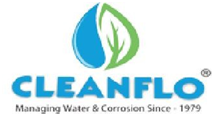 Contact Person: Shri Vipin Kandhari
Address: 403, Gupta Tower Commercial Complex, Azadpur, Delhi-110033
E-mails: vkandhari@cleanflo.com
Mob: 9891060440, 9810015888
Technology: CONCRETE CORROSION INHIBITOR ADMIXTURE

Brief:
The agency, as a licensee of CSIR-CECRI, has come up with a patented Concrete Corrosion Inhibitor Admixture for preventing corrosion in reinforced concrete. The Central Electrochemical Research Institute, Karaikudi (CECRI), Tamil Nadu is one of the leading R&D Institutes under the Ministry of Science & Technology, Govt. of India.




---
M/s Coffor Construction Technology Pvt. Ltd.


Contact Person: Sh. Jignesh S Pawar
Address: Chandan Metal Compound, Near SBI, Gorwa Road, Vadodara – 390016, Gujarat
E-mails: jignesh@cofforindia.com
Mob: 8460114902
Technology: STRUCTURAL STAY-IN PLACE FORMWORK SYSTEM

Brief:
It is a patented structural stay in place formwork sys- tem known as 'Coffor' to build load bearing monolithic concrete wall structures based on shear wall concept. The formwork system comprises of two filtering grids made of rib mesh reinforced by 'C' channel vertical stiffeners. The grids are connected by rebar which act as horizontal stiffeners and connector which act as a shear link.




---
CSIR- Central Building Research Institute, Roorkee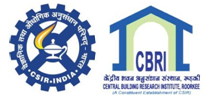 Contact Person: Shri Ajay Chourasia
Address: SE Division, Roorkee- 247667
E-mails: ajaycbri@gmail.com
Mob: 9897209050

Technology: LIGHT WEIGHT CELLULAR(LWC) PANELS
Brief:
Light Weight Cellular (LWC) panels consist of fly ash (580 kg), cement (140 kg), water (80 kg) per cubic meter, along with foaming agent. It has protruded trough shaped, 20 mm deep and 72 mm wide notch, which forms a male-female type joint connection at the top and bottom edge of panel, with an intent to achieve vertical interlocking between the upper and lower panels, thus improving the integral action between the panels. LWC panels measures 590 x 270 x 140 mm, having four vertical holes of 60 mm diameter, spaced at 157 mm c/c (Fig. 1). Two holes may be casted with rebar and concrete if implemented in high seismic regions.



Technology: ROUND BOULDERS MORTAR (RBM) UNITS
Brief:
40-60 mm size round boulders (45% by volume), confined in cement and coarse sand mortar in the ratio of 1:6 (c:s) having cement content of 8.5% and coarse sand content of 34.5%, mixed thoroughly with water (12% by volume) to form a RBM unit. These units can be manufactured on mass-scale using C-brick machine which uses vibro-compaction technique for producing units. The product is ideally suitable where round boulders are available locally.



Technology: RC PLANKS AND JOISTS SYSTEM
Brief:
Reinforced Concrete Planks of size 1900 x 800 x 60 mm are precast structural components for roof, which are supported on joists. The manufacturing process includes oiling of moulds, placement of reinforcement, casting of concrete in moulds and curing. Once the planks & joists are placed, an in-situ concrete layer with nominal reinforcement is laid on the top of it & smooth finish of floor/roof is provided.



Technology: HEADED BARS AS MECHANICAL ANCHORAGE SYSTEM FOR REINFORCED CONCRETE BEAM COLUMN JOINTS
Brief:
Headed bars consists of steel anchor (head) attached to the end of beam rebar through welding or threading and embedded in concrete. Unlike the plain head anchors, herein the deformed head anchors are used, which consists of deformations (grooves and ribs) over the anchor surface for better interlocking and gripping with the surrounding concrete. These ribs are circular projections protruded outwards with a protrusion of 2 mm from the head surface. Plain headed anchors have the tendency of slipping and movement in the concrete, whereas deformed headed bars are expected to experience low slippage. These headed bars are placed parallely in the reinforced concrete (RC) beam-column joint region such that they are not in contact of each other.




---
M/s Dormak Interio Pvt Ltd.


Contact Person: Shri Mayank Pal Singh
Address: Shop No. 221-223 4th Floor, Jangid Complex, Near Sunny Trade Center, New Aatish Market, Gopalpura Road, Jaipur – 302020
E-mails: delhi@dormak.com
Mob: 9711189584
Technology: WOODEN DOOR/ PANELS

Brief:
Dormak is the manufacturer of premium quality doors using eco-friendly wood fiber material and its by- products as a raw material. Dormak doors consume lesser wood than any other traditional doors. Dormak products are manufactured with globally sourced material and technology to make premium quality doors. Dormak products are known as green doors and are approved for green projects. Dormak has been awarded for its eco-friendly quality mark "Trust-2015".




---
M/s Drishtee Foundation


Contact Person: Shri Satyan Mishra
Address: F 06, First Floor, Club House, Shree Ganesha Valley Apartments, Sinnar Phata, Nashik Road, Nashik – 422101
E-mails: satyan@drishtee.com
Mob: 9810161096
Technology: GHARAUNDA TECHNOLOGY FOR HOUSING USING TREATED BAMBOO & COMPRESSED MUD BRICKS

Brief:
Gharaunda is Drishtee Foundation's housing initiative, supported by Indian Housing Federation, that is focused on the development of housing models for the lower-income population of semi-urban & rural India. It aims to improve the minimum standard of housing condi􀆟 ons in these areas and to create new livelihoods based on local resources and housing supply.




---
M/s Ecovision Industries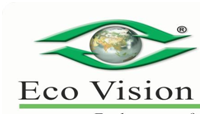 Contact Person: Sh. Jitender Pareek
Address: D-15 & 16, Site-B, UPSIDC, Greater Noida, UP-203207
Website: www.ecovision.in
E-mails: associate@ecovision.in
Mob: 9810309630
Technology: COST-EFFECTIVE BRICKS, BLOCKS AND OTHER BUILDING COMPONENTS

Brief:
M/s Eco Vision Industries is manufacturing cost effective building ma- terials and products based on industrial waste i.e. flyash. The components being manufactured are flyash bricks, Flyash Cellular Light-weight Concrete Blocks & interlocking blocks, Ferrocement roofing channel and RCC plank and joist system. These materials and products are time tested and proven and need to be propagated for building construction as an alternate to burnt clay bricks / blocks / roofing options for sustainable development.




---
M/s Elematic India Pvt. Ltd.


Contact Person: Mr. Hitesh Pathak
Address: F44, Bali Nagar, New Delhi 110015
E-mails: anita.kumari@elematic.com
Mob: 7814211153
Technology: MACHINERY FOR PRECAST TECHNOLOGY

Brief:
Machinery designer & supplier for Precast concrete elements such as slab, wall, column, beam, staircase & in- ternal partition etc. The precast components are manufactured in controlled conditions in plant/casting yard, leading to improved quality, precision & resource efficiency. The components are transported to site, erected & installed with lifting equipment/ crane and assembled together through in-situ jointing/ grouting etc.The company is 62 years old Finland based multi-national company with presence in India since 2007.




---
M/s Elemente Designer Homes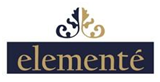 Contact Person: Sh. Anuj Sharma
Address: Dewal Chaur, Rampur Road, Haldwani, Haldwani- 263139
E-mails: Anuj.sharma@elemente.in
Mob: 8744060631
Technology: LIGHT GAUGE STEEL FRAME STRUCTURE WITH INFILL CONCRETE PANELS

Brief:
Machinery designer & supplier for Precast concrete elements such as slab, wall, column, beam, staircase & in- ternal partition etc. The precast components are manufactured in controlled conditions in plant/casting yard, leading to improved quality, precision & resource efficiency. The components are transported to site, erected & installed with lifting equipment/ crane and assembled together through in-situ jointing/ grouting etc.The company is 62 years old Finland based multi-national company with presence in India since 2007.




---
M/s Elixir Met Form Private Limited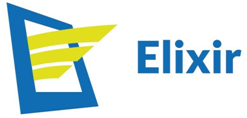 Contact Person: Shri N.Ranjith Kumar Reddy
Address: 8-3-169/24, Siddartha Nagar, Behind Vengal Rao Nagar Hyderabad -500038
E-mails: sales@elixirmetform.com
Mob: 8897902220
Technology: PRE PAINTED GALVANISED IRON WINDOWS

Brief:
Pre Painted Galvanised Steel Windows with Pre Painted Steel window profiles are manufactured by the com- pany using Direct Roll Forming Technology. Roll forming is an efficient, effective shaping that delivers tight tolerances on complex profiles.




---
M/s EPACK Polymers Pvt. Ltd.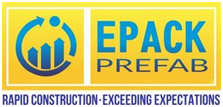 Contact Person: Shri Md Zeeshan Faizi
Address: B-13 & 14, Ecotech 1st Extension,District- Gautam Budh Nagar, Greater Noida (U.P)
E-mails: zeeshan.faizi@epack.in
Mob: 8800393918
Technology: PREFABRICATED BUILDING TURNKEY SOLUTION PROVIDER

Brief:
The Agency, is one of the leading prefabricated structure manufacturers offering innovative solutions for off- site building construction and easy installation on-site, in the areas of;
• Pre Engineered Steel Building system
• Light Gauge Steel Frame (LGSF) System
• Insulated Sandwich Panels.




---
M/s Everest Industries Ltd.

Contact Person: Shri Amarmani Srivastava
Address: Everest Technopolis, D206, Sector 63, Noida- 201301
E-mails: amsrivastava@everestind.com
Mob: 9839280141

Technology: RAPICON PANELS
Brief:
Everest RAPICON Panel is a sandwich module having two non-asbestos facing sheets (4mm/5mm) of Everest Wall boards (as per IS 14862 Type B Category III), placed on either side of a lightweight concrete core. The lightweight core consists of a mix of Portland cement, binders, siliceous and micaceous material aggregates which are suitably aerated



Technology: FIBER CEMENT BOARD WITH LGSF TECHNOLOGY
Brief:
Everest Fibre Cement Boards are manufactured from homogenous mixture of ordinary Portland cement treated cellulose fibres, quartz and other select mineral fillers using digitally controlled process. It is manufactured using the Hatschek process and High Pressure Steam Curing (HPSC) technology. It provides dry wall construction for variety of applications in residential, commercial and industrial segments for both Interior and Exterior use.




---
M/s Favo Construction Technologies Pvt. Ltd.

Contact Person: Smt. Gaayatri
Address: 12-2-826/A/40, LIC Colony,Mehdipatnam, Hyderabad, Telangana – 28
E-mails: gaayatri@favorobotics.com, info@favorobotics.com
Mob: 9701100005, 8466911456
Technology: AUTOMATIC BLOCK LAYING MACHINE (ROBOTIC)

Brief:
Automation solutions for construction industry using an assistive block laying machine and a robotic platform capable of automatic block laying for construction of walls. The block-laying machine automatically builds walls by picking up solid/ hollow concrete blocks, AAC blocks etc., and leveling and placing it according to specified plan. Agency is a robotics start-up developing a collaborative robot called Auto-Mason to automate onsite brick masonry work to increase the quality of work, productivity and reduce the cost of construction. A 4 axes mobile robot works in collaboration with 3 helpers to automatically build walls.




---
M/s Green Forms Pvt. Ltd.

Contact Person: Shri Ravi Kishore Vankayala
Address: Glorifac International Opp. Petrol Pump, Neemka, Tigaon Road Faridabad – 121004, Haryana
E-mails: info@glorifacgreenforms.com
Mob: 8010782519
Technology: STAY-IN- PLACE FORMWORK MADE WITH GREEN FORM POLYSTYRENE

Brief:
Green Forms is a system of stay-in-place expanded polystyrene formwork for reinforced concrete, made with Green Form Polystyrene Resin, a patented product from recycled thermoplastic. It is an alternate to conventional walls with cast in-situ pouring of concrete along with steel reinforcement.




---
M/s GreenJams

Contact Person: Shri Tarun Jami
Address: 401, 10-5-14/c, Mantis, Facor Layout,Ramnagar, Visakhapatnam – 530002
E-mails: tarun@greenjams.org
Mob: 9591170791
Technology: AGROCRETE® AND BINDR™

Brief:
Agrocrete® bricks/blocks are made from crop residues like paddy straw, cotton stalk, bagasse, etc. and indus- trial by-products like slags, ashes & lime sludge. The solid load bearing blocks are alternate to burnt clay bricks and suitable upto G+1 load bearing structures whereas hollow non-load bearing blocks are alternate to AAC/ hollow clay blocks and suitable to low to high rise buildings




---
Habitat Technology Group

Contact Person: Shri Gopal Shankar
Address: Grandhasala Rd, Near Sree Saraswathi Temple, Poojapura, Thiruvananthapuram, Kerala 695012
E-mails: habitat.technology@gmail.com
Mob: 9847061414
Technology: COST-EFFECTIVE CONSTRUCTION TECHNOLOGIES USING STABILIZED MUD BLOCKS, RAT-TRAP BOND,FILLER SLAB & BAMBOO PRODUCTS

Brief:
Established in 1987 in kerala, Habitat Technology Group is one of the largest Non Government Organizations (NGOs) in the building sector operating in the Country, which is committed to the concept of green and humane architecture. It has been recognized as a nodal agency to carry out developmental works under the decentralization process in kerala. The main activitiy of Habitat group includes Customized Shelter Solutions suiting to the client's requirements and budget, and Community Living employing environment-friendly sustainable technologies to create townships and community living centers.




---
M/s HIL Ltd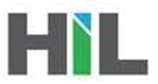 Contact Person: Smt. Pratima Kumari
Address: 7th Floor, SLN Terminus, Survey No. 133, Gachibowli, Hyderabad- 500032
E-mails: pratima.kumari@hil.in
Mob: 7995666449
Technology: PREFABRICATED FIBRE REINFORCED SYSTEM / SANDWICH PANELS

Brief:
Aerocon panels are sandwich panels, made of two fibre reinforced cement facing sheets, on either sides of a lightweight concrete core. The core is made from a mix of Portland cement, binders and siliceous&micaceous material aggregate. These panels have a unique tongue and groove jointing system that facilitates rapid con- struction and are fully cured at the factory itself. These panels are of manufactured by using Flexo Board (FOB)/Fibre Cement Board (NT).




---
IIT HYDERABAD


Contact Person: Priyabrata Rautray
Address: Kandi, Sangareddy, Telangana-502285
E-mails: md17resch11001@iith.ac.in
Mob: 9999718924
Technology: BIO-BRICKS FROM AGRICULTURAL WASTE

Brief:
Researchers from IIT, Hyderabad and KIIT, Bhubaneshwar in collaboration with Swinburne University of Technology, Australia, have developed bio-bricks - a sustainable building material from agricultural waste as an alternate to burnt clay bricks. The product serves the dual purpose of waste management and development of eco-friendly, sustainable buildings. The process of making bio-bricks starts with careful selection of dry agro- waste such as paddy straw, wheat straw, sugarcane bagasse and cotton plant. The agro waste is first chopped to desired size and mixed with lime based slurry and water with the help of hand or mixer. The mixture is poured into moulds and thoroughly compacted with a wooden dowel to make compact bricks. The moulds are then left for 24 hours before the sides of the moulds were opened and left to dry for 15 to 20 days.




---
IIT Kharagpur


Contact Person: Prof. Damodar Maity, Prof. Aritra Chatterjee
Address: Department of Civil Engineering, Kharagpur-721302, West Bengal
E-mails: dmaity@civil.iitkgp.ac.in, aritra@civil.iitkgp.ac.in
Mob: +91-3222-283406

Technology: CONTAINER HOUSING
Brief:
Abandoned Railway and Shipping Containers of sizes 20' (L) X 8' (B) x 8'6"(H) are repurposed to be used as housing. The available container sizes are suitable for modular construction of EWS and LIG housing units of 30 sqm. and 60 sqm. of carpet areas respectively.



Technology: BAMBOO REINFORCED CONCRETE HOUSING
Brief:
This technology replaces steel rebar with bamboo reinforcement in concrete structures, providing a cheaper, cleaner and sustainable alternative to steel reinforced concrete structures, while providing a comparable degree of disaster-resiliency and durability. The high tensile strength of Bamboo is utilized in conjunction with concrete for structural stability. The suitable adhesives are used to improve bonding between bamboo and concrete.




---
M/s Impetus Activewear Pvt Ltd.

Contact Person: Shri Vineet Chaudhry
Address: C-60 Hoseiry Complex, Noida Phase II Extn., Noida 201305 U.P.
E-mails: impetuskitchens@gmail.com
Mob: 9811100332
Technology: PLASTERING MACHINE

Brief:
Bapro Plastering Machine (Mixer Type) & Ceresit (Henkel Company) is a thin layered finishing wet Plaster CT174 Machine. Ceresit Ct174 machine is advanced coating product, with ease and speed of application and superior quality, increasing overall life span of façade plaster and walls. It is used for both sand cement and gypsum-based plaster mortar. Machine has a function of mixing of dry mix mortar with water and rendering/ spraying of prepared mortar on substrate.




---
M/s Jupiter Aqua Lines Limited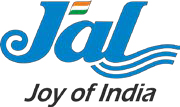 Contact Person: Shri Vivek Kapoor
Address: D-192, Industrial Area Phase IX, Mohali (PB)
E-mails: vk@jaljoy.com
Mob: 7696399999
Technology: WATER SAVING SANITARY FITTINGS & FIXTURES

Brief:
The products include many water saving innovative products such as self closing flush cocks, auto shut taps, sensor taps & recently Hygienic Foot Operated Valves. The foot operated valves delivers water by pressing the foot pedal, thus avoiding the chances of cross infections, as there is no need to touch the tap by hand. These products are suitable for Domestic, Commercial and Industrial use.




---
Karnataka Rajya Nirmana Kendra

Contact Person: Shri Tejas Manjunath
Address: Sy.18 near Sambram College Chikkabetahalli Vidyaranyapura, Bangalore 97
E-mails: tejas.suravi@gmail.com
Mob: 9972300714
Technology: COST EFFECTIVE INNOVATIVE HOUSING TECHNOLOGIES

Brief:
In order to use and adopt Cost Effective Building Materials and Technologies developed by various R & D Institutions across the Country, Government of Karnataka took an initiative to set up an apex centre called "KARNATAKA RAJYA NIRMANA KENDRA" (KARNIK).




---
M/s Kingspan Jindal Pvt. Ltd.


Contact Person: Sh. Raveesh Baglah
Address: Old Manesar Road, Narsinghpur, Gurgaon 122001
E-mails: sales@kingspanjindal.com
Mob: +91 9711197333/ +91 7065275454
Technology: INSULATED PUR, PIR, MINERALWOOL, IPN/ QUADCORE PANELS

Brief:
The Panels are manufactured in a fully automated continuous manufacturing production line & have pre- coated Galvanized Iron (GI) / Galavalume (GL) sheet on both side of insulating material such as Polyurethene (PUR) foam/ Poly Isocyanurate (PIR) /Mineral Wool & IPN /Quadcore insulation. The IPN(Nano) panel is recent advancement, with superior performance on fire, thermal, environmental and longevity aspects.These panels can be engineered to withstand a variety of internal and external conditions, for both interior and exterior use- such as walls as well as façades, ceilings as well as roof systems.




---
M/s Magicrete Building Solutions Pvt. Ltd.


Contact Person: Shri Siddharth Sharma
Address: 702 B, 22 Business Point, S V Road, Andheri West, Mumbai, 400050
E-mails: Siddharth.sharma@magicrete.in
Mob: 9967870753

Technology: MAGIC LITE HOUSE
Brief:
MagicLite ALC Wall Panels are reinforced with corrosion-protected steel, making it a lightweight yet heavy-duty product. With great success in global markets, the ALC Wall Panel technology offers durable & high-quality construction in the shortest possible time.



Technology: 3D MODULAR PRECAST TECHNOLOGY: MAGICPOD
Brief:
3D Modular Precast/ Magic Pods using steel mould and high performance concrete of building modules in factory/ casting yard. These pods are transported to the construction site & assembled.




---
M/s Malani Construction Co.

Contact Person: Shri Manoj Malani
Address: Malani Complex, 58-Kotechanagar, Kalawad Road, Rajkot-360001
E-mails: ho@malaniconstruction.com
Mob: 98255-07194
Technology: MODULAR TUNNEL FORMWORKS SYSTEM

Brief:
Tunnel formwork is customized engineering formwork replacing conventional steel/plywood shuttering system. It is a mechanized system for cellular structures. It is based on two half shells which are placed together to form a room or cell. Several cells make an apartment. With tunnel forms, walls and slab are cast in a single day.




---
M/s Metecno India Pvt. Ltd.


Contact Person: Shri Vinayak Dave
Address: 138/30, 2nd Floor, Florida Towers, Nelson Manickam Road, Chennai-600029
E-mails: vinayak.dave@metecno.in
Mob: 7338836006
Technology: SANDWICH PANEL USING INSULATION CORE

Brief:
High quality factory produced insulated Sandwich Panels using PUF (Polyurethane foam), PIR (Polyisocyanurate foam) and Mineral Wool (Rockwool) as core insulation. The panels come with both walling & roofing options with brand names as Glamet, Monowall, Frigowall, Hipertec Roof & Wall & Super walls for various commercial, industrial & residential options.




---
M/s Mitsumi Housing Private Ltd.


Contact Person: Shri Ajay Shah
Address: 202, Radhe Kishan Arista Opp. Hirabhai tower Jawaharchowk - Isanpur Road, Maninagar, Ahmedabad- 380008
E-mails: ceo@mitsumihouisng.com
Mob: 9898575799
Technology: LIGHT GAUGE STEEL FRAMING (LGSF) HYBRID WITH PRE-ENGINEERED STEEL BUILDING

Brief:
Cold Formed Light Gauge Steel Frame (LGSF) Construction Technology has light gauge Steel frames hybrid with Pre-engineered Steel (as per design requirement) as structural member with various options of walling (Cement fibre board, concrete panels etc. with insulating material as core) & flooring (in-situ concrete on deck sheet etc.).




---
M/s Mutha Industries Pvt Ltd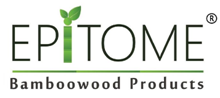 Contact Person: Mr. Robin Bose
Address: 51, Advent, 12- A Gen.Jagannathrao, Bhosale Marg, Nariman Point, Mumbai - 400021
E-mails: robin.bose@muthaindustries.com
Mob: 9862051920
Technology: BAMBOO WOOD PRODUCTS

Brief:
M/s Mutha Industries Pvt. Ltd. manufacture bamboowood products under the brand name of EPITOME. The various EPITOME - Bamboo wood products are flooring panels, decking panels, wall panels, ceiling, claddings, furniture, poles, doors & windows including bamboo wood structures.




---
M/s N M Roof Designers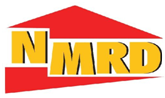 Contact Person: Sh Deepak Sogani
Address: C 41, Tarun Marg, Jaipur
E-mails: deepak.sogani@gmail.com
Mob: 7726812234
Technology: PRECAST TECHNOLOGY USING JOINTING TECHNIQUE

Brief:
M/s N M Roof Designers (NMRD) have been into structural consultancy and turnkey construction including prestressed and precast concrete works. NMRD has an innovative cost-effective, precast RCC system for con- struction of houses using patented "Sogani Jointing Technique". It is a building system which employs fully precast concrete components e.g. floor, walls and roof with special cast-in-situ patented jointing system at site.




---
M/s NCL Buildtek Limited

Contact Person: Sh. B.D.Makhija & Sh. Shailendra Pratap Singh
Address: D-82 , Iind Floor Malviya Nagar, New Delhi-110017
E-mails: makhija.bd@nclbuildtek.com, pratapsingh.s@nclbuildtek.com
Mob: 9929597971 , 9823335674

Technology: PAINT, PUTTY MATERIALS
Brief:
The company manufactures Alltek Acrylic Putties & Textures, range of ready-made putties, with excellent acrylic binders, anti -cracking, anti-foaming, anti-fungal, anti-rusting agent's quality for walls. White cement based, dry wall care putty consisting of high quality polymers and other fine aggregates. Grey cement based polymer modified dry mix coarse material for direct application over uneven plastered brick walls/concrete surfaces.



Technology: Colour Coated GI Doors and Windows
Brief:
The company manufactures colour coated GI doors and windows using colour coated G.I. sections which are unique 'Roll Formed' closed sections with precision made on a 32 station forming line. These sections are subsequently fabricated into Doors, Windows, Partitions, Structural Glazing etc. using high quality accessories and EPDM gaskets. The products are eco-friendly as power consumption during manufacturing is less than aluminium and wood is not used.




---
M/s NCL Industries Ltd.


Contact Person: Shri Aman Bharti Dutta
Address: D-82, 2nd Floor, Malviya Nagar, Delhi
E-mails: amanbharti@bisonpanel.com
Mob: 9650131653, 9250415295
Technology: CEMENT BONDED PARTICLE BOARD (BISONPANEL)

Brief:
Bison Panel is a cement bonded particle board made out of about 62% cement & 28% wood and 10% of non-hazardous chemicals and water. The wood used is of fast-growing species like Eucalyptus/ Poplar, waste of wood logs. As the wood particles in the board are mineralized with chemicals during the manufacturing process, the particles become termite & vermin resistant. These panels are available in thickness of 6mm to 40mm used for various applications including internal and external. Due to adoption of a special manufactur- ing process, the panel acquires the strength & durability of cement, & the easy workability of wood - a com- bination of qualities absent in other boards. Cement is strong & durable, & is not affected by fire, weather, termites, etc. Wood is light & strong, & is easily workable.




---
M/s Novel Assembler Pvt. Ltd.


Contact Person: Sh. Sudhir Kumar
Address: 22/1, Mascots Cowork, 7&8th Floor, Times Square Building, Western Express Highway, Andheri(E)-400069
E-mails: sudhir@novelbuildtech.com
Mob: 9821614821
Technology: STAY-IN-PLACE PVC FORMWORK SYSTEM

Brief:
Novel wall System consists of rigid poly-vinyl chloride (PVC) based polymer components that serve as a permanent stay-in-place durable finished form-work for concrete walls. The extruded components slide and interlock together to create continuous formwork with the two faces of the wall connected together by con- tinuous web members forming hollow rectangular components. The web members are punched with oval- shaped cores to allow easy flow of the poured concrete between the components.




---
M/s Organo Technologies Pvt. Ltd.


Contact Person: Shri Shailendra Srivastava
Address: 5-18, UPSID Industrial Area, Sarojini Nagar, Lucknow-226008
E-mails: shailendra1616@gmail.com
Mob: 8127839763
Technology: ECO FRIENDLY CONSTRUCTION RELATED PRODUCTS - CEMENT BASED PLASTER MORTAR

Brief:
Organo Technologies Pvt. Ltd. is a MSME startup organisation responsible for manufacturing & promotion of new generation eco-friendly, economical and higher durability construction related products. It has developed ready to use cement-based plaster-mortar with premixed graded sand and high quality polymer modifications, which can be used for plastering applications. This is a patented product with a brand name Organo Ready to Use Plaster/Mortar & Maintenance Plast.




---
M/s Prashak Techno Enterprises Pvt. Ltd.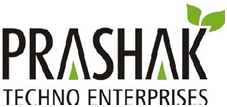 Contact Person: Dr. Praful R Naik
Address: D-101, 10 Kasturkunj, ICS Colony, Bohsale Nagar, Pune – 411007
E-mails: praful.naik@prashak.com
Mob: +91 9822477789
Technology: HABITECH NIVARTANTRA ENVIRONMENT FRIENDLY BUILDING TECHNOLOGY SOLUTION

Brief:
The Housing / Building Structure technology comprises of two key innovations:

I. Compacted intermeshing®" blocks (CIB) manufactured from local soil judiciously mixed with stabilizers and additives. The production of compacted intermeshing blocks is an entirely green process using novel, simple to use, manual press equipment for small projects and high pressure Hydraulic press system for large projects and unlike conventional brick making process, it does not require kilns / furnace to fire the blocks. These blocks have structural voids for intermittent horizontal and vertical reinforcement to enable appropriate structural strength obviating use of beams, columns and concrete lintels. The voids in the CIB also enable natural air curtain against temperature, noise pollution and water penetration.

II. "Peggable Contoured®" flat roofing structure comprising Joist & contoured pans manufactured with novel joist and pan making equipment resulting in a flat roof with significantly higher load bearing capacity with much lesser amount of cement as compared to conventional flat roofs.

III. An onsite Natural Sanitation technology is also offered with Novel Anaerobic "Inclined multi-baffles®" reactor (AIBR) system which enables a significantly better digestion of fecal matter resulting in lower particulate effluent discharge.




---
M/s Prefabulous Homez LLP.

Contact Person: Shri Moahmmed Shaakeer Hussain
Address: F No.120 C, Sovereign Shelters, Niloufer Hospital Road, Lakdikapool, Hyderabad, Telangana 500004
E-mails: prefabuloushomez@gmail.com
Mob: +91 9014424242
Technology: Aerocon Panels with Steel Structural System

Brief:
The agency is service provider for design, manufacturing & construction of Prefabricated buildings. For building construction, it primarily uses prefabricated Aerocon panels along with steel structural frame. Aerocon Panels are produced by Hyderabad Industries Ltd. (HIL, Birla Group), which are cement sandwich panels made of two fibre reinforced cement facing sheets, on either sides of a light-weight concrete core. These panels have a unique tongue and groove jointing system that facilitates rapid construction and are fully cured at the factory itself.




---
M/s Rapidue Technologies Pvt. Ltd.


Contact Person: Smt. Ekta Naraian
Address: Flat No. 401, Janardhan Paza, Lumbini Enclave, Gachibowli, Hyderabad
E-mails: ekta.narain@recykal.com
Mob: +91 7674062662
Technology: DIGITAL ECOSYSTEM ACROSS THE WASTE VALUE CHAIN (RECYKAL) / WASTE MANAGEMENT SYSTEM

Brief:
Recykal's digital Waste Ecosystem includes an on-line marketplace connecting buyers and sellers of waste (plastic, paper, e-waste etc.). Here, Waste Generators (Businesses, Consumers), Waste Processors (Aggregators, Informal Sector) and Recyclers across the Country, are connected digitally. The system benefits not only all stakeholders in the waste management value chain, but support a sustainable waste management value chain for the benefit of society and the environment. It provides comprehensive solutions to the Brands via take back & exchange systems, collection centres, reward points, consumer awareness, recycling, and enables them to achieve their Extended Producer Responsibility (EPR) objectives.




---
M/s Rashi Marketing


Contact Person: Shri Dhavall Somaiyaa
Address: Rashi Marketing 62 Siddartha Apt, Parekh lane,Kandivali-West, Mumbai-400067
E-mails: somaiyadhaval5@gmail.com
Mob: 9821152164
Technology: PLUMBING, PIPE FLANGE, COLLAR, WATERPROOFING MEMBRANE, WATER SEAL TAPE, AND ELECTRICAL PIPE COLLAR

Brief:
The company has designed & developed Ethylene Propylene Diene Monomer (EPDM) rubber based Pipe Collars for waterproofing of Nani Trap (Drainage) Plumbing Pipe Joints and Core cut and other the Innovative waterproofing Products.




---
M/s Reliable Building Solutions


Contact Person: Sh. M. M. Roy
Address: C-1/3, Pocket 4, Kendriya Vihar, Sector 82, Noida. (U.P.)
E-mails: mmroy@reliableinsupacks.com
Mob: 9818058899
Technology: STAY-IN-PLACE INSULATED CONCRETE FORM WORK

Brief:
Insulating concrete Forms (ICF) System comprises of a panel of two walls of Expandable Polystyrene (EPS) separated by a nominal distance of 150mm by hard plastic ties. These are assembled on site to hold reinforced concrete.The forms are open ended hollow polystyrene blocks which fit tightly together to form a shuttering system. Concrete poured into the hollow space to form a continuous wall. When cured, this wall supports the structural loads from floors and roofs, and the shuttering provides thermal insulation. Reinforcing steel shall be as required from design.




---
M/s Rising Japan Infra Private Limited


Contact Person: Sh. R P Gupta
Address: Rising Japan Infra Pvt. Ltd. I-203, Som Vihar, R.K.Puram, New Delhi- 110022, India
E-mails: info@rijapaninfra.com
Mob: 9560695701
Technology: PRE FABRICATED SANDWICH PANEL SYSTEM

Brief:
Rising EPS (Beads) Cement Panels are lightweight composite wall, floor and roof sandwich panels made of thin fibre-cement/calcium silicate board as face covered boards and the core material is EPS granule balls, adhesive, cement, sand, fly ash and other bonding materials in mortar form. The core material in slurry state is pushed under pressure into preset molds.




---
M/s Sahyadri Industries Ltd.

Contact Person: Shri Rajesh Soni
Address: Swastik House, 39/D, J.N Marg Market Yard Road, Gultekadi, Pune-411037
E-mails: digitalmktg@silworld.in
Mob: 7796448844

Technology: ECOPRO FIBRE CEMENT BOARD WITH LGSF SYSTEM
Brief:
It is a dry wall construction system with Light gauge steel framing (LGSF) & EcoPro Fiber cement boards, which can be used for External as well as internal walls.

EcoPro Boards are manufactured from a homogeneous mixture of cement, pozolana, a superior grade of cel- lulose fibre and binders of a siliceous base. It is lightweight, contains No VOC/ No Formaldehyde and is an A1 non-combustible weatherproof building board. External wall consists of 9 mm EcoPro HSB with 8 mm thick EcoPro designer Planks, and internal wall with 8mm EcoPro Plus board and 12.5 mm gypsum Board. Wall cavity is filled with 48kg/m3 density mineral wool insulation. For False ceiling, Grid with 595mm x 595mm EcoPro tiles can be made.



Technology: S3 PRE ENGINEERED HOMES
Brief:
It is a dry wall construction system with Light gauge steel framing (LGSF) & EcoPro Fiber cement boards, which can be used for External as well as internal walls.

The system mainly comprises of a beams and columns assembly constructed as per the design of the building unit, with wall panels, flooring panels/ roof panels constructed using corrugated sheets in between two outer flat sheets. The wall panels are ventilated from top to bottom and improve livable condition of user in terms of heat, fire and sound.




---
M/s Saltech Design Labs Pvt. Ltd.


Contact Person: Shri Aditya Shukla
Address: PDPU Innovation & Incubation Centre, Pandit Deendayal Energy University, Gandhinagar, Gujarat, 382007
E-mails: saltech.aditya@gmail.com, aditya.shukla@saltech.co.in
Mob: +917405898105
Technology: PRECAST BUILDING COMPONENTS USING PLASTIC, INDUSTRIAL & CONSTRUCTION & DEMOLITION (C&D) WASTE

Brief:
It is a dry wall construction system with Light gauge steel framing (LGSF) & EcoPro Fiber cement boards, which can be used for External as well as internal walls.

Saltech design labs has designed & developed machinery which can produce building blocks made out of discarded single use plastic, C&D waste, Fly Ash into high-value alternative composite building materials using polymer as binding material. The aim is to work towards creating a carbon neutral building economy which reuses and recycles the existing waste materials, thus preserving natural raw materials & producing components which are cost effective precast products such as paver, brick, block, roof shingle, and tile etc. The particular emphasis is given to the low-cost affordable housing & infrastructure market to drastically reduce the high costs of construction materials and labour by providing more economical, sustainable and climate-positive factory-made precast products, which are ready to install.




---
M/s Samudyam Projects Pvt Ltd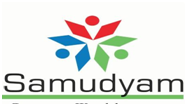 Contact Person: Sh.Punam Pandia
Address: AT Post Tapang, Khurda, Odisha
E-mails: info@samudyam.com
Mob: 9937205001
Technology: GLASS FIBRE REINFORCED CONCRETE PRODUCTS

Brief:
Glass fibre Reinforced Concrete (GFRC) is an alternate to cement concrete and is making a significant con- tribution to the economics, technology, and aesthetics of modern construction worldwide for over 50 years. GFRC is not a single material but a family of high-performance cement based composites reinforced with special alkali resistant glass fibres, which can be engineered to suit a wide range of applications in engineer- ing, architecture. The typical raw materials used for GFRC products are cement, sand, water, admixtures and alkali resistant glassfibres. The GFRC products offers high toughness, high tensile strength, high ductility as compared to plain concrete. It is easy to cut and has high strength to weight ratio.




---
M/s Tata Steel Nest-In

Contact Person: Radhika Sen
Address: 15th Floor, Tata Centre, 43, N Road, Kolkata – 71
E-mails: radhika.sen@tatasteel.com
Mob: 9650028793
Technology: LGSF Structures (HabiNest) & PUF Sandwich Panel (Nestudio)

Brief:
Light Gauge Steel Framed Structures (LGSF) is based on factory made galvanized light gauge steel components. The components/sections are produced by cold forming method and assembled as panels at site forming structural steel framework of a building of varying sizes of wall and floor. The assembly is done using special types of screws and bolts. LGSF is typically ideal for one to four storey high buildings, especially for residential and commercial buildings & for buildings higher than G+3, it can be used with hot rolled Steel sections




---
M/s. Tilothu Mahila Mandal

Contact Person: Sh. Ranjit Sinha
Address: P.O. Tilothu, District Rohtas, Bihar-821312
E-mails: Sinha.r47@gmail.com
Mob: 9430839686
Technology: COST EFFECTIVE TECHNOLOGY LIKE FERRO CEMENT WALLING AND ROOFING PANELS

Brief:
M/s Tilothu Mahila Mandal (TMM) is a Building Centre established under Nirmithi Kendra Scheme of Govern- ment of India in 1995. Since then they have been promoting cost effective, eco-friendly housing using fer- rocement utilizing local materials and skilled labour force. The Building Centre is also into skill development and empowerment, creating employment opportunity, developing local materials and skills and research & development.




---
M/s Timpack Pvt. Ltd.


Contact Person: Sh Arjan Singh Bhusri
Address: 15th Mile G.S. Road, Byrnihat, Distt. Ri Bhoi,Meghalaya-793101
E-mails: contactus@timpackgreengold.com
Mob: +91 9810321839
Technology: BAMBOO MAT CORRUGATED ROOFING SHEET & RIDGE CAP FOR ROOFING AND BAMBOO MAT WALL PANELS

Brief:
It is a patented bamboo based technology developed by Indian Plywood Industries Research & Training In- stitute (IPIRTI), Ministry of Environment, Forest and Climate Change, Govt. of India & Building Materials & Technology Promotion Council (BMTPC), Ministry of Housing & Urban Affairs, Govt. of India. Bamboo mat corrugated sheets, Ridge cap and Bamboo mat board are made out of multi-layer Bamboo mats soaked in PU resin and pressed in hot press.




---
M/s Tvasta Manufacturing Solutions Pvt. Ltd.


Contact Person: Shri Hitesh Meena
Address: Plot No. 10 Sri Devi Karumariamman Nagar, Velachery, Chennai, Tamil Nadu, 600042
E-mails: hitesh@tvastagroup.in
Mob: 7597463941, 7092115559
Technology: 3D PRINTED HOUSES TECHNOLOGY

Brief:
M/s Tvasta is a start-up company, which has developed end to end 3D Printing Technology for the construc- tion of house/building. The developed Printing Technology comprises of;

• Hardware (3D Printer, Material delivery system etc.) & Software (Digital Construction software that can print with a BIM file).

• Material (Specialized concrete mix design that can be used for 3D Printing).

• Development of Printing Strategy and Design for Additive manufacturing.




---
M/s U P Twiga Fiberglass Ltd.


Contact Person: Shri Prashant Ranjan
Address: Twiga House, 3 Community Centre, East of Kailash New Delhi 110 065
E-mails: prashant.ranjan@twigafiber.com / marketing@twigafiber.com
Mob: 011 26460860, 85272 78150
Technology: FIBRE GLASS BASED CLADDING FOR INSULATION AND ACOUSTIC PURPOSE

Brief:
The company manufactures Fibre Glass Wool insulation products with good fire properties, resiliency and integrity. One of the recognized products for thermal and acoustic insulation, TwigaInsul is light gold in colour and is a light weight, compressible insulation material consisting of fine, long, inorganic glass fibres bonded together by a thermosetting binder.




---
M/s UAL Industries Ltd.

Contact Person: Sh Sambuddha Biswas
Address: 'KONARK', Mani Uday, 16 Mayfair Road, Kolkata-700019
E-mails: sbiswas1@ualind.com
Mob: 9836344415
Technology: 'KONCRETE' KONARK AERATED CONCRETE REINFORCED PANEL

Brief:
Konark Aerated Concrete Reinforced Panel are autoclaved aerated concrete panels manufactured using fly ash, cement, gypsum, lime, sand, aluminium powder, steel reinforcement, and anti corrosive paint. These panels are manufactured with modern technology and come in the form of ready to build wall, roof and floor which minimizes the use of materials and savers construction time enabling faster construction.




---
M/s UltraTech Cement Ltd.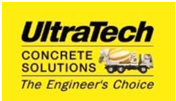 Contact Person:
Address: Ahura Centre, 2nd Floor , Mahakali Caves Road, Andheri (W), Mumbai-400093
E-mails:
Mob:

Technology: UltraTech DURAPLUS
Brief:
UltraTech Duraplus is a special concrete which comprises of more than 50% replacement of cement by min- eral admixtures as binder such as fly ash, slag, microfine slag, micro silica etc & highly engineered fibres in- order to control permeability and micro cracks and enhance the durability of structure. Its highly engineered design mix, ensures resistance to chlorides and sulphates & increases the service life of the structure.



Technology: 3D Monolithic concrete construction using Aluminium formwork
Brief:
Monolithic Concrete Construction technology intents to replace the conventional steel/plywood shuttering (formwork) system with customized engineered formwork which is manufactured in the factory set up under controlled conditions. In this system, in place of traditional RCC framed construction of columns, beams and infill walls; all walls, floors, slabs, stairs, including columns & beams (as per design requirement) together with door and window openings are cast-in-place monolithically using appropriate grade of concrete in one operation. The especially custom designed modular formwork is used for the purpose which facilitates easy handling with minimum labour & without use of any equipment. Being modular formwork system, it enables fast construction of multiple/mass modular units.



Technology: 3D MONOLITHIC VOLUMETRIC MODULAR PRECAST CONCRETE CONSTRUCTION
Brief:
In this system, 3D monolithic modular precast building modules are produced using steel mould and high performance concrete in factory/ casting yard. These modules are transported to the construction site & assembled.




---
M/s Visaka Industries Ltd.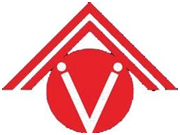 Contact Person: Sh. Manish Kumar
Address: Visaka Towers, 1-8-303/69/3, S.P. Road, Secunderabad-03, Telengana
E-mails: Manish.kumar@visaka.in
Mob: 9811771317

Technology: SOLAR ROOF PANEL (ATUM- POWER GENERATING ROOFING SOLUTION)
Brief:
ATUM is the integrated solar roof, which generates electricity and is a completely integrated, seamless solar roof. It is made of cement board, solar cells, toughened glass and aluminum profiles & sealants & presently available in the size of 1975 mmx 1005 mmx17mm. The product has been developed in the year 2018-19 in Secunderabad, Telangana by the Agency & has applications in individual houses, farmhouses, school, institu- tion, commercial buildings, industries etc.



Technology: V CEMENT FIBRE BOARD PANELS WITH LGSF
Brief:
Vnext Boards are autoclaved fibre cement boards which comprise of non-asbestos composite matrix containing special grade cellulose fibres, ordinary Portland cement, fine silica, quartz and mineral additives. It is manufactured using the Hatschek process and High Pressure Steam Curing (HPSC) technology as per IS 14862-2000. The boards are Termite, Water and Fire resistant. These are increasingly being accepted by the real estate and interior design fraternity, for variety of applications like Partition, Mezzanine flooring, false ceiling etc. in residential, commercial buildings etc. Vnext Premier boards are used for external applications. These boards are suitable for prefabricated applications including with LGSF & PEB structures.




---
M/s Xylo Paints


Contact Person: Sh. K. Kannan
Address: 44, Jeevan Anand Apartment, Pitampura, Delhi
E-mails: xylo@xylopaints.com
Mob: 9311956132
Technology: MAGIC XP (ELASTOMERIC PAINTABLE PLASTER) & OTHER PRODUCTS

Brief:
Elastomeric Paintable Plaster is a paste made with minerals, plasticizers and exterior grade polymers to be used as a putty /plaster / water proofing film. It could be used as a binding material to paste tiles, stones and bricks.